Rosberg takes his hat off to Hamilton
October 2015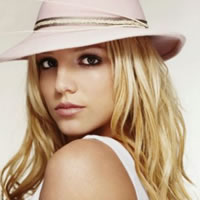 Nico Rosberg paid tribute to his team mate after Hamilton beat him to the championship for the second consecutive year. In the green room after the race, Hamilton handed Rosberg his hat but Rosberg was heard muttering "I take my hat off to you sir" before throwing it back to Lewis in what appeared to be a jovial, respectful and not at all angry way.

Despite being such a good sport about losing the championship again and not acting like a petulant angry Britney Spears/Thunderbird puppet hybrid on the podium, Rosberg admitted to being slightly disappointed to have thrown the championship away by voluntarily handing the lead to Hamilton towards the end of the race. Instead, the young German claimed Lewis cost him the championship by overtaking him.

"It was the start where I really lost it. I mean Lewis came along side me and overtook me. It was totally unreasonable and shouldn't be allowed in Formula 1. I mean he was down the inside and then drifted into me. cars don't just drift into other cars in slippery conditions. I know because I studied physics."

Rosberg has vowed to come back strong and do a better job of finishing second in the championship next year.