Renault closing in on deal to buy Renault
July 2015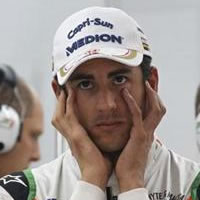 The news that Renault are on the verge of buying the Lotus F1 team has confused many fans with a recent survey revealing few people even know which team is which anymore. Renault, of course, sold the team a few years ago and it became Lotus Renault before they switched to Mercedes power but now it looks like it could become Renault again. Renault first bought the team from Benetton who, in turn, had bought Toleman. So it looks as though the team formerly known as Renault, formerly know as Benetton, formerly known as Toleman and now known as Lotus could become Renault again.

This isn't the first confusing team swap in recent years. Back in 2010 there were two Lotus teams on the grid, neither of which had anything to do with the original team Lotus. The other Lotus was either Lotus Renault GP or Team Lotus Renault. No one actually knows. That later became Caterham before they went bankrupt.

Renault were also rumoured to be looking at buying the Torro Rosso team which of course used to be Minardi. There is still a possibility that the team formerly known as Minardi and now known as Torro Rosso could also become Renault.

With Dietrich Mateschitz being very vocal about his displeasure with Formula 1 at the present time, he has threatened to pull both his teams from the sport, meaning the team formerly known as Jaguar, formerly known as Stewart and now known as Red Bull could also soon disappear or become Renault.

Mercedes almost certainly won't sell to Renault since they already bought Brawn who bought the defunct Honda outfit. So it's unlikely the team formerly known as Brawn, formerly known as Honda, formerly known as BAR, formerly known as Tyrrell and now known as Mercedes will become Renault.

Force India would of course be another team on Renault's radar but their current championship standing means they could earn enough not to have to sell. So it's unlikely the team formerly known as Spyker, formerly known as Midland, formerly known as Jordan and now known as Force India will sell to Renault.

However, with uncertainty over Sauber's future, it's possible Renault could look at buying the Sauber team which became BMW before becoming Sauber again. Having originally been a Mercedes partner but now a long-time partner of Ferrari, it's not beyond the realms of possibility for Sauber to sell their soul to another engine manufacturer.

Manor, formerly and still mostly known as Marussia, formerly known as Virgin would be another viable option but even the guy who owns Formula 1 doesn't want them so that's unlikely.