Red Bull reveal new Red Bull Logo
January 2016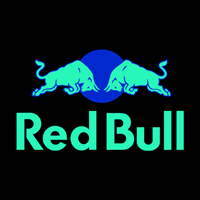 Red Bull have unveiled their new Red Bull Logo for the Red Bull Racing team. The new Red Bull Logo features two Red Bulls, just like their old logo and as seen on all Red Bull cans, Red Bull sponsored cars, Red Bull sponsored motorbikes, hand gliders, BMX, kites, space shuttles, pencils, trees, cigarettes, parcels, magazines, TV stations, pornography, tattoos, silicone implants, crop fields and all other objects in the universe where it's possible to put a Red Bull logo.

Red Bull owner Dietrich Mateschitz proudly showed off the new Red Bull logo for the Red Bull racing team to all Red Bull fans across the world and went into detail explaining how the new Red Bull logo on the new Red Bull formula 1 cars is different from all the other Red Bull logos as seen over the last twenty years.

"Basically this logo doesn't have the word 'Infiniti' under the logo."

Red Bull Racing team boss Christian Horner believes this new Red Bull logo will help Red Bull challenge for wins again and believes the inclusion of the word Infiniti cost them a second per lap last year because it was all Renault's fault and the whole world is against him.